Action Method - Action Runner
The smaller bound product of our Action Line. 50 pages to keep you well organized while being sexy.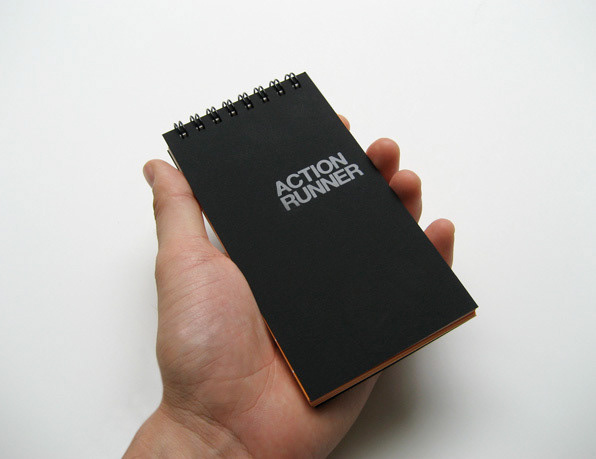 In the process of developing the Behance Network, our team used the "Action Method" to stay organized. We came up with a design based on the method and developed the "Action Pad" and "Action Book."  What started as an inside project became a fun side business. After releasing the first edition of the Action product line, users asked for a more portable version of the Action Book...something that could be used "on the run."  We played with the idea for a while, designing multiple variations, but we ultimately decided to apply the KISS method: "Keep It Simple, Stupid".
And it worked. The "Action Runner" includes standard 3" x 5" sheet (when ripped), and keeps you focused on Action Steps with the elegance of the silky and sexy covers and blended paper that we love so much. This ultra matt finish is spiced up with an ultra glossy UV varnish.
Other Products:
Action Book |
Action Journal
|
Dot Grid Book
|
Dot Grid Journal
|
Action Runner