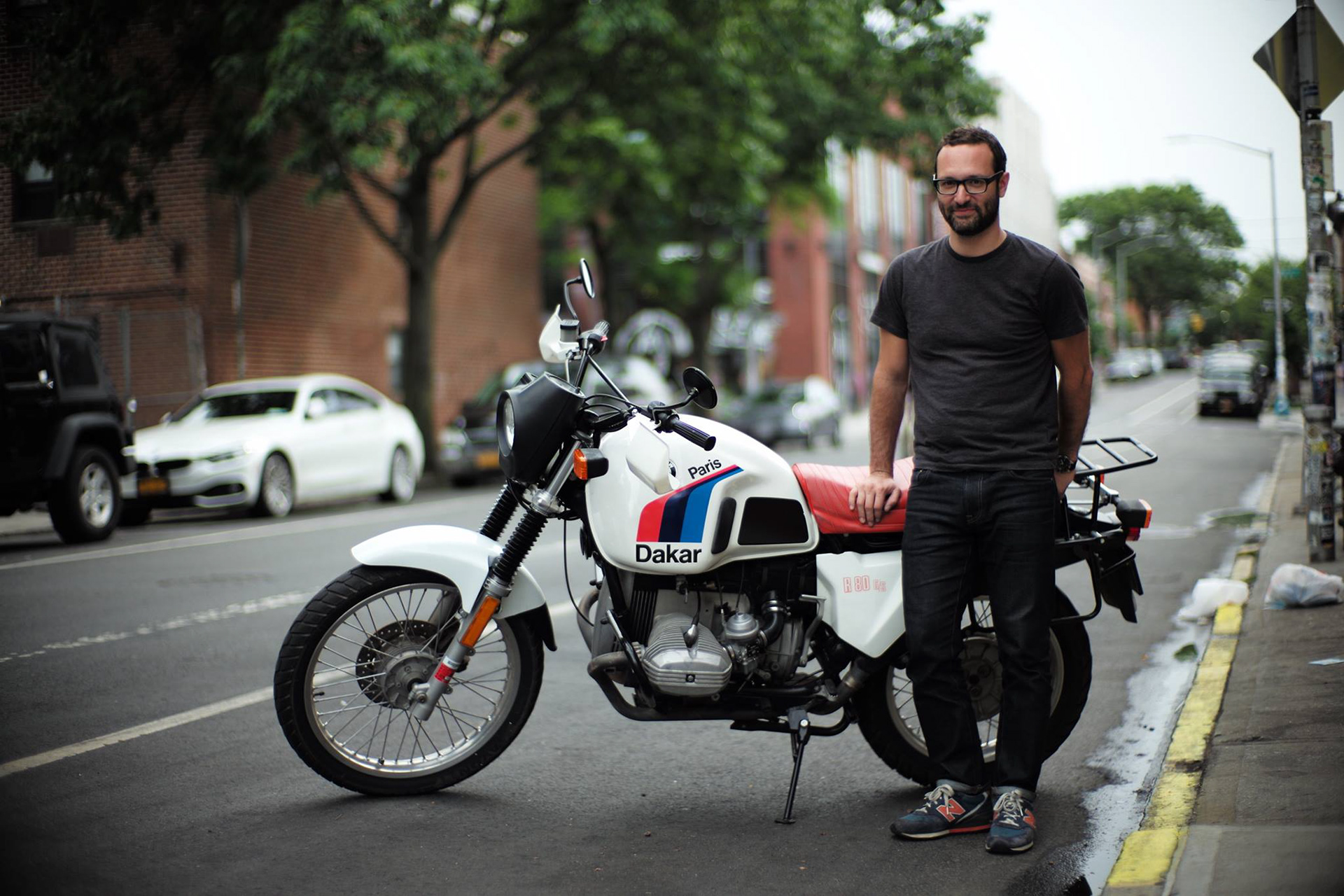 After many years building Behance from scratch and spending more time in front of a glowin screen than under the sky I'm fulfilling a life-long dream. For the last 14 years I have been dreaming at my desk of an epic motorcycle journey from Brooklyn  to Ushuaia in the most southern tip of South America. You can Follow us on Instagram @twowheelssouth and on Facebook
Born and raised in Barcelona, I graduated in Graphic Design from La Massana Art School. In my early years, I was very influenced by the omnipresence of electronic music in Barcelona. Working for multiple DJs and clubs, I found a canvas to explore the boundaries of graphic design and expression. This is where I developed an awareness of the crucial importance of the communication aspect of design. My studio space at this time was in my father's architecture studio. There I found a love for architecture which strongly influenced me and brought an inherent order to my design work. This geeky passion for organizing information found its home in New York.
My U.S. career began with AR Media, working under the guidance of Michael Ian Kaye. He instilled in me a respect for design and typography as art forms and his dedication continues to inspire me every day.
Thirteen  years later, I continue to work on print design, but now I focus on interaction design. As Co-Founder and Head of Design at Behance——a company dedicated to organizing the creative world—I led the brand identity and design of all our products– including the Behance.com, ProSite, 99U Conference & Magazine, and Action Method, amongst others.
My work has earned a Type Director's Award and several Webby nominations and honoree awards, as well as the distinction of being named finalist at the SXSW Interactive Awards for two years running.————
In the beginnings of 2015 I said goodbye to the Behance/Adobe family to pursue a range of projects and investments that speak deeply to my personal interests:
—